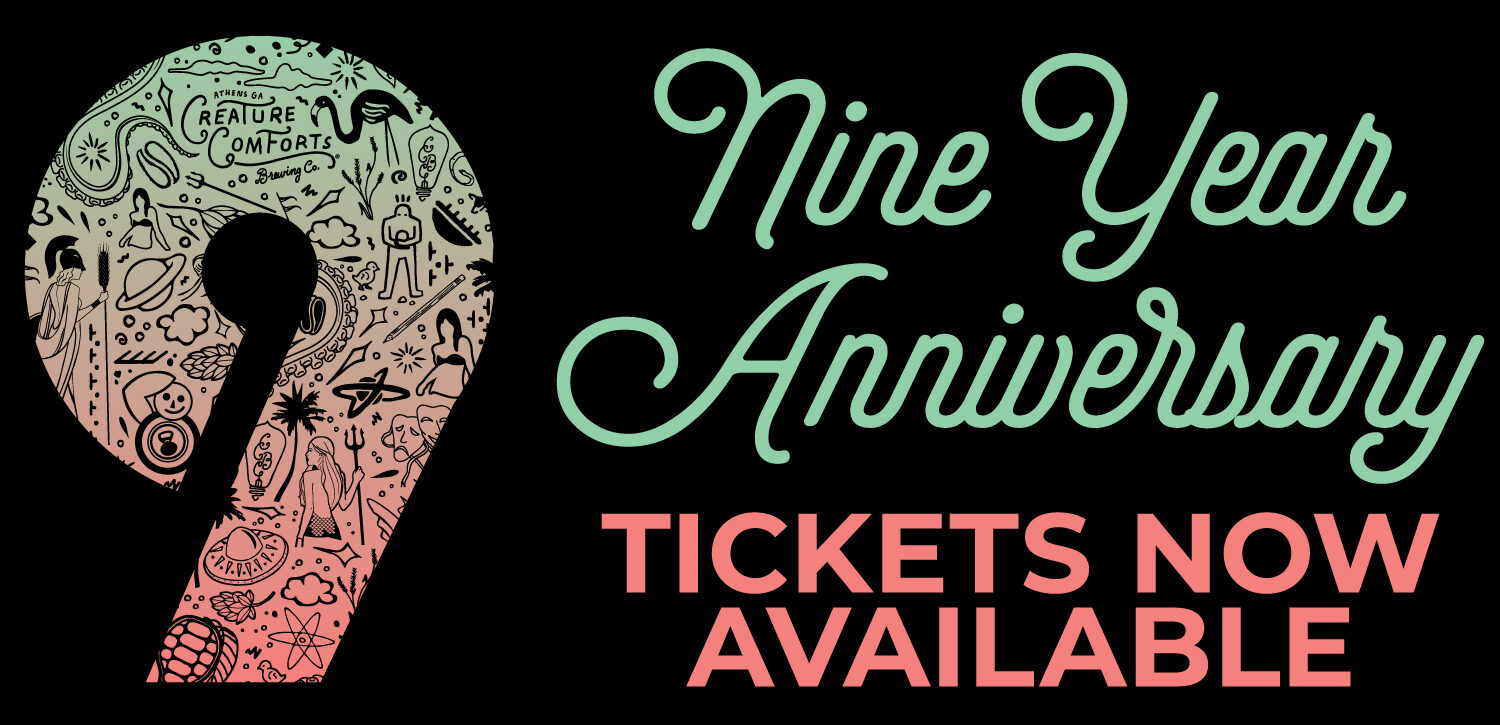 Join us at our Nine Year Anniversary on May 6th from 12pm to 10pm! We are celebrating with special beers, delicious food, live music, and an art market.
Tickets are on sale now and will be required for entry. Grab yours here!
You'll want to be quick on the tickets as the special ticket price of $9 will go up to $12 on the day of.
Stay tuned to our social media for more details and announcements about the celebration!